Back to Search Results
Mr. Matthew Day
, J.D., B.S.Sc.
Name:

Matthew Day

Firm:

Shore Johnston Hyslop Day

Address:

200 Elgin Street (Suite 800)
Ottawa, Ontario, K2P1L5


Phone:

6132337747

Website: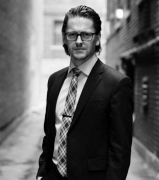 "Matthew practices criminal defence in Ottawa. He represents people charged with criminal and regulatory offences and supports senior counsel in serious cases and jury trials, including domestic assaults, contempt of court, criminal organization offences, sexual assault, child pornography, and murder. Matthew has represented clients in criminal matters at all levels of court in Ontario (i.e. the Court of Justice, the Superior Court of Justice, and the Court of Appeal).

Matthew believes that diligence, preparation, and a passion for the law are essential to successful litigation. For these reasons, Matthew is meticulous in his study of the law and he ensures that his clients and their families understand their rights and options at each stage of the proceedings."
Discounted rates:

$120 - $170

Detailed description of fees:
---